3 Strikes Disciplinary Scheme and Violent Venues
There is a perception with some licensees that the 3 Strikes Disciplinary Scheme is only about reducing alcohol related incidents in licensed premises. The approach by the NSW Government is about getting venues to improve their business practises in relation to Incident Management.
OLGR has made it clear that they want to see changes at venues in order to develop a best practice approach to their business processes.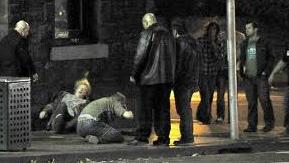 The current OLGR register of premises with 1st strike breaches are predominantly for "licensee permit intoxication on licensed premises". With changes to the definition of intoxication establishing the burden of proof for someone who is "reasonably" to "noticeably" affected by liquor makes the offence easier to prove by the authorities.
Under the 3 Strikes Disciplinary Scheme, the second and third strikes are discretionary and as such the onus is on the licensee to review their business practices and to reduce alcohol related incidents. The NSW Bureau of Crime Statistics and Research shows that in 2004 there were 1,515 recorded assaults in Clubs. By 2012 that number has reduced to 848.
This reduction is in line with clubs community focus with their business practices moving away from high risk events such as "discos" and alcohol based promotions creating business units within their structure for a more family friendly and community based entertainment venue (like sports centres, swimming, hotels and golf venues).
The ongoing review of the violent venues scheme by the NSW Government highlights its ongoing effectiveness. The NSW Government will be continuing to expand the police presence at venues, exercising their powers over intoxicated and disorderly offences as well as trialling sobering up centres in the future.
The onus of the legislation is still on the licensee to ensure that they can account administratively for what happens operationally in the Club. As the licensees are made personally liable for the acts of their employees a systemic management of their risk and incident management process becomes a priority.
I have detailed here a 4 step plan as a guide to moving forward with consolidating your Club's Risk and Incident Management strategies:
Each one of the 4 strategies is interlinked and relates to the next step:
Step 1.
Identify the level of risk you are prepared to accept and work with, then incorporate this into your Venue Safety Management Plan – this is based on the type of entertainment and patronage you want to attract.
Step 2.
Review your existing operating framework which will include:

Venue Safety Management Plan
Security Management Plan
Alcohol Management Plan
Incident Management Guidelines
Confrontation Management Principles
Complaints Management Protocols
Recording and Reporting Systems
Member Citation Process.
Statistical Incident Reporting and Analysis
Step 3.
Identify the level of training required to establish standards for front line staff and managers and implement a program for change. Allied Risk fits into that framework by introducing a Total Quality Management approach to the incident management and business process through the Duty Manager (Risk & Compliance) training and Coaching and Mentoring program.
Step 4.
Introduction of administrative processes that require managing and accounting for the decisions made by your managers, and the role of the citation process regarding member behaviour to add value to membership.
It is only through sound management frameworks and systemic risk and incident management processes that an organisation can operate to a base line standard, which ultimately becomes part of the culture of performance and excellence for the organisation.
With the introduction of the NSW Industry Amendment Bill 2012 and the auditing provisions of the Security Licensing & Enforcement Directorate (SLED) and the Alcohol & Licensing Enforcement Command (ALEC), the industry regulators will certainly be looking at your organisational efficiencies closely.
If you would like a review of your Incident or Risk Management Strategies, or to discuss the Duty Manager (Risk & Compliance) Training, Coaching Program, please contact Sam Ekinci on (02) 9635 0477 or email:sam@alliedrisk.com.au